Services
Occupational Health
Tanecia Webster, APN offers DOT health examinations and Coast Guard Physicals.
Mental Health
Screening, care and management of a variety of mental health conditions including anxiety, depression, ADD, Bipolar disorder,Schizophrenia and many other health needs.
Chronic Health and Internal Medicine
Offering care and treatment of complex medical conditions including diabetes, hypertension, inflammatory conditions, and cardiac disease.
Wellness & Prevention
Offering annual preventative health exams, health screening, weight management and dietary counselling.
Pediatrics
Offering annual well-child examinations, health screenings, acute/urgent care visits and many other services from infant to adolescent.
Women's Healthcare
Providing comprehensive care including preventative health, contraception counselling and pregnancy verification
Immunizations & Vaccines
Providing all pediatric immunizations.
Infusion Services
Integrative and restorative IV infusions. These include Myers Cocktails, Glutathione drips, NAD infusions, Alleviate IV, Fountain of Youth IV, Fat Burner IV and many more. More
---
Coronavirus
RHW remains open despite the COVID-19 pandemic. We are taking steps to protect patients and employees from the coronavirus. If you have an appointment but are experiencing a cough, a fever, shortness of breath, or difficulty breathing, OR if you have traveled outside Alaska in the past 14 days, please call us at 260-1655 to reschedule your appointment to a Telemedicine visit or to have drive-through Covid testing performed.
We are offering TELEMEDICINE appointments for Medicare, Medicaid and all major commercial insurances to limit exposure. For Medicare telemedicine visits, you do NOT have to be an established patient however you must have video/audio capabilities.
We are also still accepting new patients amid the Covid-19 pandemic.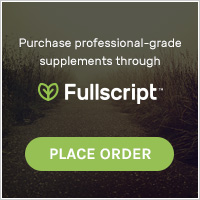 River Health & Wellness facilitates your purchase of supplements through Fullscripts Dispensary at a 5% administration fee. This facilitates the ability to provide a 25% discount off of the retail cost of dietary supplements. Supplements through the Fullscripts Dispensary are high-quality and Pharmaceutical grade. You are under no obligation to purchase these products through our dispensary and may purchase similar products elsewhere. Your quality of care in our office will not be affected by your decision to purchase or not purchase products through our dispensary or contingent upon the use of supplements.
We are now offering Covid Monoclonal Antibody Treatment.
Monoclonal Antibodies may be given for the following conditions:
Active mild to moderate COVID-19 in adults and pediatric patients (12 years of age and older) with a positive direct SARS-COV-2 viral test, and, who are at high risk for progession to severe COVID-19, including hospitalization or death.
Post-Exposure Prophylaxis of COVID-19: adult and pediatric patients who have been exposed and are at high risk of progression of severe COVID-19 and are: NOT fully vaccinated OR who are not expected to mount an adequate immune response to complete SARS-CoV-2 vaccination (example is immunocompromising conditions). Individual must have been exposed to an individual with SARS-Cov2 with consistent close contact criteria or high risk of exposure to an individual with SARS-CoV-2 in the same institutional setting i.e. prison, nursing homes.
INFORMATION FOR THOSE WANTING MONOCLONAL ANTIBODY TREATMENT:
Due to the nature of exposure, visits will be via telehealth with patient's in their vehicle in the back parking lot of our building (in the drive-through lane).
Patients must wear a mask at all times
Signed consent is required prior to administration
Monoclonal antibody treatment is administered via 4 injections into the thighs (please wear shorts or easily removed pants)
Patients must remain in the vehicle for at least 30 minutes post-injection to monitor for any adverse reaction. Our provider and/or staff, will monitor your status via a secure Audio/Video platform for the entirety of the visit
Due to CDC and FDA regulations, we MUST comply with set guidelines for administration of monoclonal antibodies. There will be no exceptions made for administration outside of standardized guidelines for determining whether a patient is considered High Risk. If you have been exposed and/or test positive and desire monoclonal treatment, you can call our office at 260-1655 to determine if you fall within guidelines for High Risk administration.
If you receive antibody treatment, you must wait at least 90 days before you get a COVID-19 Vaccine.
You may visit www.regencov.com to review the Patient Fact Sheet regarding Monoclonal Antibody Treatment
What to Expect


Schedule Your Initial Appointment.

Prior to your first appointment, you will need to complete a 2-page registration form and read our Financial and Privacy Policies.
Please bring a valid Driver's License or ID card as well as your current insurance card(s).
We ask that you bring your medication(s) or a current list of what you are taking.
At your initial appointment, we will review your complete medical, family, surgical and social history.
Your initial appointment from check-in to check-out will take approximately 1 hour depending on complexity of your medical history.
If your initial appointment is an annual preventative exam, we suggest fasting in advance to avoid delaying any annual lab-work (no food or drink aside from water at least 8 hours prior to appointment time).

Contact Us
Insurance We Accept
---
Blue Cross Blue Shield
Aetna
Moda
Cigna
United Health Care
Medicaid
Medicare
Meritain
Railroad Medicare
Tricare (active and retired military)
Ladies 1st Choice
MultiPlan
First Choice
Christian Care Ministry
Veterans Administration